First-time Home Buyer Programs
Low Down Payment, No MI, Loan Assistance Mortgages
The purchase of your first home is an important financial decision, one that requires a careful analysis of the total cost of home ownership. One aspect of the total cost of owning a home are the loan costs, which will impact the total cost of home ownership for years after the closing date. Fortunately, Massachusetts first-time home buyers have several mortgage programs to consider.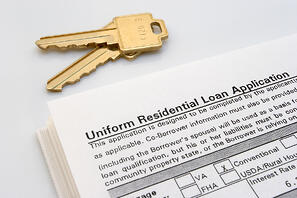 The home buyer programs vary by whether there are income limits, low down payment options, financial assistance opportunities, and/or mortgage insurance requirements. Many of these mortgage programs are tailored to help first-time home buyers overcome common obstacles to obtaining a home loan, such as down payment, credit score requirements and interest rates.
The eligibility requirements and rules for the different programs may seem overwhelming to a borrower new to the Massachusetts home-buying process; however, first-time home buyers should take the time to investigate these mortgage programs to see whether they can reduce the total cost of home ownership.
MassHousing First-time Home Buyer Programs
MassHousing supports affordable home ownership for Massachusetts residents with modest incomes. Although all MassHousing first-time home buyer programs have income limits, many home buyers are surprised by how much income they can earn and still qualify.
MassHousing was created by an act of the Massachusetts Legislature in 1966 as an independent public authority and made its first loan in 1970. It is a self-sustaining agency, and it does not use taxpayer dollars in its programs.
MassHousing has several mortgage programs, which have different features, eligibility requirements and benefits to borrowers seeking their first home loan. Borrowers must complete a first-time home buyer class prior to closing.
MassHousing partners with community banks, credit unions and mortgage companies. Not all lenders can provide MassHousing loan products.
MassHousing Mortgage
More than 50,000 families have used a simple, straightforward MassHousing mortgage to buy their first home. The MassHousing Mortgage has a variety of benefits for first-time home buyers that are not available with most conventional loan programs, with maximum income limits as high as $128,925 (as of October 26, 2015). The income limit varies by city and town; however, the maximum limit is available in all communities in Essex, Middlesex, Norfolk, Plymouth and Suffolk counties. The income limit in Worcester County is $112,725. There are also mortgage loan limits based on the type of property a home buyer purchases. For single-family homes, the maximum loan amount is $417,000 and $533,850 for a two-unit property. A loan of up to $645,300 is available for a three-family home and $801,950 for a four-unit property.
MassHousing Mortgage loans, which have competitive interest rates and fixed-rate terms, allow for 97 percent financing, with no cash required on single-family homes and condominiums. In other words, the 3 percent down payment can be a gift from someone else. Rate locks of 30 to 75 days are available, as well as non-traditional credit considerations, such as limited credit history. First-time home buyers must still meet a lenders underwriting requirements.
A MassHousing Mortgage loan features MI Plus, a mortgage insurance that helps a homeowner pay their mortgage, up to $2,000 per month, in case of a job loss for up to six months. There isn't any added cost for MI Plus protection. Mortgage insurance typically is required of borrowers that do not have 20 percent to put down as a down payment. MassHousing mortgage insurance is usually less expensive on a monthly basis, without up-front fees, than other loan programs, such as FHA loans (see below). In addition, there are up-front, third-party-paid mortgage insurance premiums available, so a borrower can eliminate the monthly mortgage insurance payment.
MassHousing Mortgage With No MI
The MassHousing Mortgage With No MI provides first-time home buyers, as well as move-up home buyers, with the same benefits as the MassHousing Mortgage, but without the extra cost of monthly mortgage insurance (MI), which also is referred to as private mortgage insurance (PMI).
The no MI program provides for financing up to 97 percent for single-family homes and condos and 95 percent for two- to four-family houses. The fixed interest rate is slightly higher than the MassHousing Mortgage, but the total monthly mortgage payment likely will be less, for home buyers putting down less than 20 percent. A mortgage professional that handles MassHousing loans will be able to provide a detailed analysis showing whether the MassHousing Mortgage or MassHousing Mortgage With No MI is a better fit for your personal circumstances.
Lender-paid Mortgage Insurance Program
MassHousing announced on its blog May 20, 2014 a new lender-paid mortgage insurance (LMPI) program that increases a borrower's home-buying power.
Through the program, the lender pays the full mortgage insurance premium for the borrower at the time of closing, which is good for the life of the loan. This cost is offset by a higher interest rate on the mortgage, compared to a loan with borrower-paid MI (BPMI). Even with the higher rate, the LPMI loan generally results in a lower monthly payment for the borrower for the first several years of the loan. Home buyers will want to discuss with a buyer agent or mortgage professional about which loan product is more suitable for their situation.
MassHousing's LMPI loan not only potentially saves home buyers thousands of dollars in mortgage insurance premiums, but it also provides the MI Plus unemployment benefit protection, which provides for the payment of all or a portion of a borrower's monthly principal and interest payment, if they lose their job.
The LPMI program is best suited for home buyers who expect to sell their home, refinance or pay off their mortgage within 10 to 15 years. Because the higher interest rate of a lender-paid mortgage insurance loan remains in place until the loan is refinanced or paid off, and because borrower-paid mortgage insurance can be canceled once the loan-to-value reaches 80 percent, the borrower-paid mortgage insurance loan is a better choice for home buyers who intend to keep their mortgage beyond 15 years.
MassHousing Home For The Brave Loan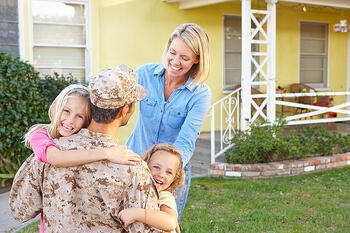 The Home for the Brave loan program provides cost effective, low down payment mortgages for veterans of the U.S. Armed Services living in Massachusetts. Active duty military personnel and surviving spouses of military personnel who were killed in the line of duty may also be eligible.
Veterans do not have to be first-time home buyers, and the loans may be used to purchase or refinance a home. The home must be a primary residence. First-time home buyers and home buyers purchasing a multi-family home must participate in home buyer counseling.
Like other MassHousing loans, the Home for the Brave loan program includes the mortgage payment protection MI Plus. MI Plus is available not only to veterans that lose their jobs, but also those veterans who are recalled to active duty during their term of inactive reserves. Reservists or members of the National Guard who are called to active duty also are entitled to job loss benefits.
Financing up to 97 percent is available for single-family and condominium homes, and 95 percent financing is available for two- to four-family homes. Competitive 30-year, fixed-rate mortgages and 10/1 adjustable-rate mortgages (ARM) are available.
For 97 percent financing, borrowers must have a minimum credit score of 680, and their housing debt may not exceed 41 percent of gross income. For 95 percent financing, borrowers must have a minimum credit score of 660, and their housing debt may not exceed 45 percent of gross income.
Closing cost grants of up to $1,500 are available from MassHousing for purchase transactions. Funds may also be available through the U.S. Veterans Administration for accessibility upgrades.
Operation Welcome Home
MassHousing launched Operation Welcome Home in November 2015, a new conventional loan product for eligible Veterans that combines a traditional 97 percent loan-to-value first mortgage with a zero-interest second mortgage of up to 3 percent to create an 100 percent financing product that offers essentially the same benefits of a traditional VA loan.
The 100 percent financing option is available on single-family houses and condominiums. There are low down payment options available for two-family and three-family homes that require homebuyers to contribute 3 percent of their own funds. A rehabilitation loan also is available.
First-time home buyers who are purchasing a one- to three-unit property in Massachusetts are eligible for the loan program, if they are active duty military members; Veterans who served honorably; members of the Reserves or the National Guard; and/or Gold Star Family members.
The main goal of the program is to make it easier for Massachusetts veterans to obtain a loan with essentially the same features and benefits of a VA Loan. For example, the Operation Welcome Home program will make it easier to purchase a unit in a small condo development. Purchasing a condominium with a VA loan can be more challenging than with other property types.
The program has conventional loan limits up to $417,000 for a one-unit property and higher limits for two- to three-unit homes. Borrower income limits are as high as $128,925 in many cities and towns, and non-spouse co-borrowers are allowed.
Operation Welcome Home loans in which homebuyers make less than a 20 percent down payment will include MassHousing's "MIPlus" mortgage insurance. MIPlus includes unemployment protection at no additional cost to the borrower. The benefit will cover the borrower's principal and interest payments up to $2,000 for up to six months in the event of a job loss. For a member of the Reserves or National Guard, activation or deployment overseas will make them eligible for the unemployment benefit as well.
MassHousing Purchase and Rehabilitation Loan
If you are looking to purchase a Massachusetts home in need of major repair, the MassHousing Purchase and Rehabilitation loan program is an option for first-time home buyers. The mortgage will cover the purchase price of the home, as well as necessary rehabilitation costs. The program is available for one- to four-family houses, but not condominiums.
The Purchase and Rehabilitation loan option has the same interest rate structure as the MassHousing Mortgage. The maximum loan amount may not exceed 97 percent of the lesser of the sales price, plus the rehabilitation costs, or the estimated appraised value after the rehabilitation.
The minimum rehabilitation cost for all property types is $7,500, and all rehabilitation work must be completed by licensed contractors. Rehabilitation costs include other allowable expenses, such as inspection fees and a required contingency reserve equal to 10 percent of the total rehabilitation cost.
MassHousing participating lenders may charge a fee of up to $1,500 based on the cost of the rehabilitation project. In addition, at the time of closing, the borrower will be responsible for the full mortgage monthly payment on the total principal amount. Any remaining rehabilitation funds not used will be applied towards the principle of the loan and turned into equity for the home buyer.
MassHousing Buy Cities Program
The Buy Cities program is for borrowers purchasing a home in Brockton, greater Gardner, New Bedford, North Quabbin, Quincy, Southbridge, Springfield or Worcester. Buy Cities mortgages are offered by approved lenders and made possible by MassHousing.
The loans are 30-year, fixed-rate mortgages that can be financed up to 100 percent of the purchase price of the home. The interest rates are competitive with other traditional down payment loans, and the Buy Cities loans include the MI Plus mortgage payment protection.
There are income limits, and home buyers must have good credit and a monthly debt of less than 45 percent of their gross income.
Massachusetts Housing Partnership ONE Mortgage
The Massachusetts Housing Partnership, a public, non-profit affordable housing organization, offers Massachusetts first-time home buyers who fall into the low- to moderate-income category the "ONE Mortgage" loan program.
The Massachusetts Housing Partnership (MHP) and other local housing groups first collaborated in 1989 to create solutions to housing issues faced by low- to moderate-income home buyers. The result of that collaboration was the Soft Second, or "SoftSecond," Loan Program, which had a two-mortgage structure. By 2013, the SoftSecond loan program had helped more than 17,000 families purchase their first home, with more than $2.6 billion in private mortgage financing.
To continue Soft Second's success, MHP has transformed the program from a two-mortgage structure to the One Mortgage Program. One Mortgage offers lower-income home buyers the same affordability and financial security as the SoftSecond, in a simpler one home loan structure.
Fixed Interest Rate
As of April 2014, there were approximately 25 lenders that participated in the One Mortgage Program. Those lenders offer first-time home buyers a discounted 30-year, fixed-rate mortgage. There are not any points charged by these participating lenders.
Low Down Payment
Home buyers must put down a minimum of 3 percent of the purchase price when purchasing a single-family property, condominium or two-family house. The borrower must occupy the property. Of the 3 percent down payment, 1.5 percent is required to be from the borrower's own savings; however, the remaining amount can be a gift or down payment assistance. The remaining amount of the down payment cannot be another loan. Most conventional loans require at least a 5 percent down payment. For a $300,000 purchase price ($9,000 down payment), a 3 percent down payment is $6,000 less than a home buyer needs for a down payment. For the purchase of a three-family home, the One Mortgage Programs requires a minimum down payment of 5 percent of the purchase price. The home buyer must have 3 percent of the 5 percent down payment in his or her own savings.
No Private Mortgage Insurance (PMI)
The One Mortgage Program does not require home buyers to purchase private mortgage insurance (PMI), sometimes just referred to as mortgage insurance or MI. Not having to obtain costly PMI saves a home buyer hundreds of dollars every month. Conventional loans require PMI until the borrower reaches 20 percent in equity, which can take several years to reach. Presently, FHA loans require PMI for the life of the loan (see below). Without PMI payments every month, home buyers save thousands of dollars over the first several years of the loan alone.
Interest Subsidy
Income eligible One Mortgage Program first-time home buyers may also qualify for a subsidized monthly payment in the initial years of ownership. The subsidy is automatically applied to the homeowner's monthly mortgage statement by the lender and helps pay a portion of the mortgage payment during the first seven years of homeownership.
First-time Home Buyer Program Eligibility
The following are some of the criteria that households must meet to be eligible for the One Mortgage Program.
1. The borrower must be a first-time home buyer, which is defined as someone who has not owned a home in the three years prior to applying for the One Mortgage Program.
2. The borrower must complete an approved pre-purchase home buyer education workshop. The classes are offered in dozens of locations around the state. Some organizations offer classes online. A mortgage professional or your buyer agent will be able to assist with information about available classes.

3. Home buyers must meet household income guidelines for the program. The 2014 income limits vary by community and household size. Borrowers purchasing within the City of Boston are required to obtain an "Income Eligibility Certificate" from the Massachusetts Affordable Housing Alliance (MAHA) before a MHP reservation is issued. Borrowers whose total household income does not exceed 100 percent of area median income qualify for the One Mortgage Program, and borrowers below 80 percent of the area median income may be eligible for a MHP subsidy. For example, a household of three purchasing in Stoneham, MA may have a household income up to $84,690 (2014 income limits). Suffolk County (Boston) has the same income limits. If that same family/household of three has a household income below $67,800, they may be eligible for a subsidy. In some communities in Southern Plymouth County for example, the income limit for a three-person household is $72,6300, and those with incomes less than $57,550 may be eligible for the interest subsidy. In some counties, such as Middlesex County and Essex County, the income limits vary by city or town within the county.
4. Borrowers must have less than $75,000 in liquid assets, excluding retirement accounts, such as 401K and 403B accounts, to qualify.
5. As detailed above, home buyers must have a minimum of 3 percent down payment of the purchase price. Of the 3 percent, 1.5 percent is required to be from the borrower's own savings. For the purchase of a three-family home, the minimum down payment requirement is 5 percent, with 3 percent from the home buyer's own savings.
6. The borrowers must meet the credit and underwriting requirements of the participating One Mortgage Program lender they choose.
7. The home buyer must agree to use the home purchased as a primary residence through the term of the loan.
After closing, One Mortgage Program home buyers must complete a post-purchase homeowner workshop called HomeSafe. Home buyers have one year after the closing on their home to complete the workshop. Topics discussed at the HomeSafe workshop include home maintenance and repairs, insurance, lead paint, budgeting, homeowner discounts, rehab grants, tenant management and other topics of value to homeowners.
FHA Home Loan Program
The main benefits of FHA loans, which are insured by the Federal Housing Administration, are the low down payment and lenient credit score requirements. You do not have to be a first-time home buyer to obtain a FHA loan, and FHA loans do not have any income limits. In addition, borrowers, if they qualify, may be able to purchase a more expensive house using a FHA loan than allowed with the MassHousing mortgages and Massachusetts Housing Partnership ONE Mortgage Program, both of which have loan limit loan based on property type.
Borrowers are permitted to purchase single-family homes, condos and multi-family homes with FHA loans. The Federal Housing Administration does not actually lend any money, so home buyers must use a FHA participating lender. FHA allows down payments of as little as 3.5 percent, all of which may be a gift; however, any reserve funds a lender may require cannot be from a gift.
Although FHA allows for credit scores of 580 or higher for 96.5 percent financing and 500 to 579 for 90 percent financing, most lenders will only provide FHA loans to borrowers with a credit score of 620 or higher in order for the loans to be eligible for sale in the secondary mortgage market.
FHA Loans Are More Expensive
What makes FHA loans less attractive than other mortgages is that the total cost of borrowing is higher than other first-time home buyer mortgage options. First, borrowers must pay an "Up Front Mortgage Insurance Premium," which is 1.75 percent of the loan. For example, a $300,000 loan will require an up-front payment, which is usually rolled into the loan amount, of $5,250. In addition, FHA loans require an annual insurance premium (1.35 percent of the loan balance) that is collected in monthly installments, and FHA mortgage insurance typically costs more than mortgage insurance for other types of loans.
What's the least attractive part of a FHA loan? Since June 3, 2013, borrowers must pay the mortgage insurance for the life of the loan, no matter how much equity the buyer obtains. Typically, once an homeowner can show that the remaining mortgage amount is 80 percent or less of the current value, the borrower no longer has to pay mortgage insurance, but with FHA loans, the mortgage insurance is permanent. If a FHA borrower, assuming a $300,00 loan, were to refinance with a different loan type or sell their home after 10 years, they already would paid more than $40,000 in up-from mortgage insurance and annual mortgage insurance premiums. For Massachusetts first-time home buyers with credit scores of 680 or higher, there are other mortgage programs available that are less expensive than FHA. For those home buyers that have income that exceeds the limits of the MassHousing and Massachusetts Housing Partnership mortgages, conventional loans that require a minimum 5 percent down payment and mortgage insurance likely will be less expensive for the borrower.
Other First-time Home Buyer Loan Programs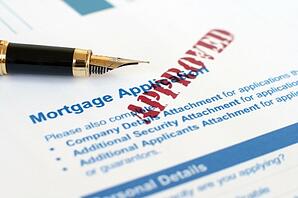 There are some other loan programs that are not just for first-time home buyers that Massachusetts home buyers may want to consider. The U.S. Veterans Administration provides a home loan guaranty benefit, the U.S. Department of Agriculture has what are referred to as rural development home loans, and local housing authorities and nonprofit organizations have various mortgage down payment assistance and grant programs.
VA Home Loan
The U.S. Veterans Administration helps service members, veterans and eligible surviving spouses become homeowners by providing a home loan guaranty benefit and other housing-related programs to buy, build, repair, retain, or adapt a home for "personal occupancy."
VA Home Loans are provided by private lenders, such as banks and mortgage companies; however, the VA guarantees a portion of the loan, enabling the lender to provide more favorable terms. Veterans often can purchase a home without any down payment and without mortgage insurance.
To be eligible, a borrower must have a good credit score, sufficient income, a valid Certificate of Eligibility (COE), and meet certain service requirements. The length of a borrower's service or service commitment and/or duty status may determine his or her eligibility for specific home loan benefits.
USDA Rural Development Loan
The United States Department of Agriculture has what are referred to as rural development home loans. USDA loans have income restrictions, and the house must be located in designated rural areas. There are a number of locations in Massachusetts that are in USDA eligible rural areas. USDA rural development loans allow for 100 percent financing, and are available through participating lenders.
Qualifying debt-to-income ratios are 29 percent for housing costs and 41 percent for total debt. Lenders may request an exception to exceed these ratios when strong compensating factors are identified.
There isn't any maximum purchase price, and home buyers may purchase a variety of property types, include existing homes, new construction, modular homes, planned unit developments (PUD's), eligible condominiums and new manufactured homes.
Freddie Mac Home Possible Advantage Mortgage
The Home Possible Advantage mortgage only requires a 3 percent down payment and offers a fix-rate, conventional mortgage for first-time homebuyers, as well as other qualified borrowers with limited down payment savings. Homebuyers must meet minimum credit score requirements. The entire 3 percent down payment can come from personal funds, local grant programs or gift funds.
A Home Possible Advantage mortgage can be used to purchase a single-family home, a condominium and for a refinance of an existing mortgage, without any "cash out" at the time of the refinance. Fixed-rate mortgage loans are available in 15-, 20- and 30-year terms. You must use the home as your primary residence, and you may not have any interest in another residential property as of the date of the note, which is the contract between the lender and the borrower.
First-time homebuyers must participate in an approved borrower education program, which your lender can help identify, to qualify for the Home Possible Advantage mortgage. Freddie Mac offers a free online tutorial that meets the education requirements.
The Home Possible Advantage mortgage does not have income limits for homes located in designated low- to moderate-income or under served communities, as defined by Freddie Mac. Freddie Mac provides an online eligibility tool where consumers and lenders can enter a zip code to determine what, if any, income limits may be in place for a particular location.
Local Housing Authorities, Organizations and Lenders
First-time home buyers will want to check with local housing authorities in the cities and towns that they want to buy a home in to see whether there may be home buyer down payment assistance and grants available to borrowers that qualify. These types of mortgage programs change often, so home buyers will want to obtain information directly from the source of such programs because information online and from other sources may become outdated quickly.
The Massachusetts Department of Housing and Community Development annually awards funds to certain communities and not-for-profit agencies that operate local first-time home buyer programs. Funds are used to offer down payments and closing costs assistance loans to first-time home buyers that are income eligible.
Some local banks offer attractive loans to first-time home buyers that plan to purchase in a particular community or communities.
First-time home buyers may want to schedule an in-person meeting with a real estate buyer agent who is willing to take the time to explain the home-buying process and various mortgage options available.