Massachusetts Declaration of Estate of Homestead
Also Known as a Homestead Deed or Massachusetts Homestead Act
The Commonwealth of Massachusetts provides homeowners with an estate of "homestead," also referred to as the homestead act or a homestead deed, to protect the possession and enjoyment of the owner and his/her/their family against the claims of certain creditors by preventing the property from execution and forced sale, as long as such person occupies or intends to occupy such property as his or her principal place of residence.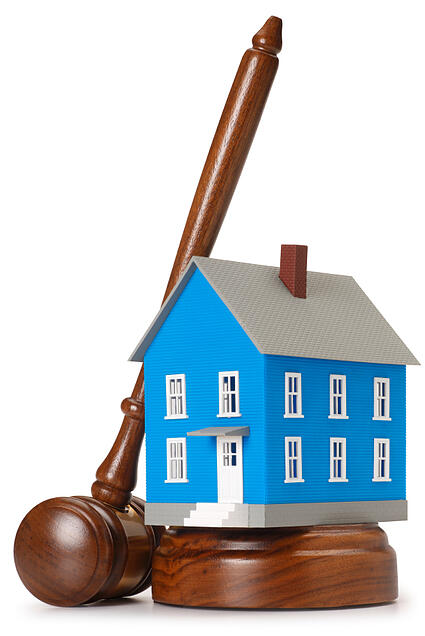 In December 2010, Massachusetts updated Massachusetts General Law, chapter 188, §§ 1-10, originally enacted in 1851, giving homeowners expanded protection and also clarifying several ambiguities in the previous homestead law.
Under the amended Massachusetts Homestead law (Estate of Homestead):
• Massachusetts homeowners will receive automatic $125,000 protection against debt collectors (if they hold that much equity in their home) without having to do anything.
• Homeowners can elect to file a homestead declaration with the Registry of Deeds, which will give homeowners up to $500,000 in equity protection from non-exempt creditors. Homestead forms, or homestead deeds, are filed at the Registry of Deeds in the county in which the residence is located. The filing fee ranges from $35-$100.
• For married couples, both spouses will now have to sign the form. If a single person declares a homestead and subsequently gets married, the Homestead automatically protects the new spouse.
• Homesteads now pass on to the surviving spouse and children who live in the home. The protections also remain for transfers between relatives.
• There is new protection for homeowners who receive insurance proceeds from fire or other damages.
Related: What Does it Mean When a Seller Pays for Closing Costs?
• There has always been confusion about whether a homeowner had to re-file a homestead after a refinance. The new law clarifies this issue. Homeowners do not have to re-file a homestead after a refinance. Under the new law, Homesteads are automatically subordinate to mortgages, and lenders are specifically prohibited from having borrowers waive or release a homestead.
• Homesteads are now available for single families, condominiums, coops, manufactured homes, and now for 2-4 unit homes; and also for homes that are held in a trust for estate planning or other reasons.
• Closing attorneys in mortgage transactions must now provide borrowers with a notice of the availability of a homestead.
• There is no need to re-do/re-file an existing homestead under the new law.
What a homestead exemption does is protect the property against attachment, levy on execution or a court-ordered forced sale to satisfy payment of a debt.
Under the statute, there are exclusions from the homestead protection, including (1) federal, state, and local tax assessments, claims, and liens; (2) existing liens recorded prior to the creation of the Massachusetts homestead; (3) existing recorded mortgage(s); (4) spousal or child support court orders; (4) whenever the buildings or land on which the property exists are otherwise attached or transferred; and (5) upon a court order to enforce a judgment based upon fraud, mistake, duress, undue influence or lack of capacity.
It is strongly advised that consumers consult a licensed attorney for assistance in properly recording a declaration of homestead.
The information on this Web site is not legal advice, but for informational purposes only. Please read the full disclaimer.