About Buyers Brokers Only, LLC
Exclusive Buyer Agent Real Estate Services in MA, NH & RI
Frustrated by what they believed was inadequate representation of home buyers in many cases, attorneys Rich Rosa and Dave Kres started Buyers Brokers Only, LLC in 2005 to level the playing field in a seller-focused industry and to provide excellent customer service and professionalism to home buyer clients.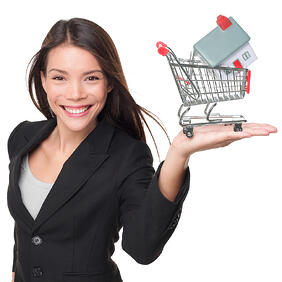 Since 2005, Buyers Brokers Only, LLC has added attorney real estate brokers, with the same focus on clients' needs, first in Eastern Massachusetts, then Southern New Hampshire, and in Rhode Island in 2019. Rich, Dave and most of the other attorney brokers dedicate full time hours as real estate brokers and together have helped home buyers purchase hundreds of homes. Buyers Brokers Only, LLC is the largest exclusive buyer agent real estate firm in New England
Less than 1 percent of real estate agents in Massachusetts, New Hampshire, and Rhode Island can call themselves exclusive buyer agents. Our agents are proud of their dedication to home buyers and our integrity-driven business model, which avoids conflicts of interest common in traditional, seller-focused real estate brokerages. We are 100 percent loyal to home buyers, 100 percent of the time.
Best of all, home buyers do not pay us a penny for our representation because we receive the same seller-paid commission any real estate agent receives. In fact, as lawyers we feel so strongly about the importance of having your own real estate attorney that we will rebate a portion of our real estate commission to help you pay for an independent attorney.
Whether you are an experienced or a first-time homebuyer, our detail-orientated and knowledgeable buyer agents will patiently and thoroughly answer your questions, provide competent advice and professionally guide you through the home-buying process.
For more information review our frequently asked questions, read what our past clients say about our exclusive buyer agent services, and/or check out what the media says about using an exclusive buyer agent. You also can read our reviews on Yelp and Angie's List.
More About Buyers Brokers Only, LLC
The following eight-minute video has audio from an interview of Rich Rosa, co-founder of Buyers Brokers Only, LLC, on Boston Herald Radio on June 4, 2015.