NH Home Buyer Programs
New Hampshire Housing Authority Program Information
Financing is the cornerstone of buying a home, and New Hampshire first-time home buyers and other home buyers will want to be aware of the New Hampshire Housing Finance Authority (NHHFA) home buyer programs.
New Hampshire housing offers special loan programs, cash assistance programs and a first-time home buyer tax credit program.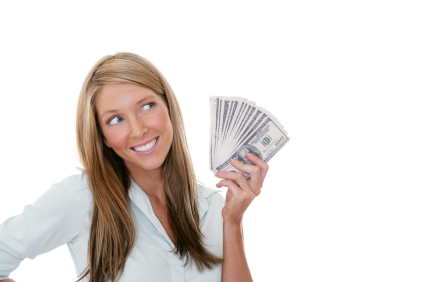 The goal of NHHFA is to help New Hampshire's low- to moderate-income home buyers achieve successful homeownership by offering affordable mortgage loans and other assistance. NH housing seeks to achieve it's goal by providing potential borrowers with the following:
1. Great fixed rates, with no points;
2. No hidden fees;

3. Free home buyer education classes;

4. Money available for down payment and closing costs;

5. Financing for condominiums, as well as one-to-four-family homes;

6. Money available for property renovations, if you purchase a fixer-upper; and

7. Options for private mortgage insurance, as well as government insured.
NHHFA is a self-supporting public benefit corporation. The authority operates a number of rental and homeownership programs designed to assist low- and moderate-income persons with obtaining affordable housing. Since its inception, New Hampshire Housing has helped nearly 40,000 families purchase homes and has been instrumental in financing the creation of more than 14,500 multi-family housing units.
New Hampshire housing has programs designed to help home buyers overcome common financial obstacles, such as the down payment, high interest rates, closing costs and renovation expenses.
The two main NH Housing mortgage loan programs are the Home Preferred and Home Flex programs. TheHome Preferred loan program has all the benefits of the main mortgage programs above, but also includes private mortgage insurance and low monthly payments. The Home Flex loan program also offers government-backed insurance, as well as options for down payment assistance and purchase / rehab funds.
NH Housing Cash Assistance Program
NH Housing has a cash assistance program for New Hampshire home buyers. It's an easy option to combine with the NH Housing Home Flex mortgage loan program that provides cash assistance equal to a maximum of 3 percent of the loan amount to help borrowers defray the cost of the down payment, closing costs and pre-paid escrow expenses associated with purchasing a home.
Borrowers must contribute a minimum of 1 percent (based on purchase price) using their own funds (excluding gifts). No cash back to the home buyer is allowed at closing and homebuyer education is required in order to receive cash assistance. Income, purchase price and all other guidelines follow the Home Flex mortgage program. There is no monthly payment on the cash assistance portion. Cash assistance is available exclusively on home purchases. Repayment of the cash assistance is forgiven at 25 percent per year and completely forgiven by the end of year four.
NH Home Buyer Tax Credit
The "Home Start Homebuyer Tax Credit Program" allows eligible NH first-time home buyers throughout the state, and existing owners purchasing homes in certain areas, to turn a percentage of the mortgage interest they pay into a dollar-for-dollar tax credit against their federal income tax liability for the life of the mortgage loan. Participants also may be eligible to take a federal deduction on the remainder of their mortgage interest paid in addition to the maximum $2,000 home buyer tax credit.
The Homebuyer Tax Credit can be combined with New Hampshire Housing's other loan programs, such as cash assistance for down payment and closing costs, as well as free home buyer education. The program has eligibility requirements, including income and purchase price limits and specifications about allowable property types.
Purchase / Rehabilitation Loan Programs
For those home buyers buying a fixer-upper home, NH Housing offers rehab loan assistance through its Home Flex mortgage program. NH Housing currently offers two rehabilitation loan programs.
One program provides up to a $35,000 purchase rehab loan insured by Rural Development. The other program is the FHA 203K program. The 203K program also allows up to a $35,000 loan. The rehabilitation funds are combined with the NH Housing Home Flex mortgage program and provided at the same low rates. Both rehab loan options allow for additional funds to assist with improvements to your property, as long as those improvements add value.
Those home buyers that have an existing New Hampshire Housing first mortgage may have access to the Emergency Home Repair Loan (EHRL) program. To see if you qualify specifically for an ERHL loan, please contact New Hampshire Housing directly at 1-800-649-0470.
Considering your financing options is an important step in the home-buying process. An experienced exclusive buyer agent who is 100 percent loyal to home buyers can help you with advice and referrals to experienced, competent mortgage professionals.