New $17,500 Grant Helps Rhode Island First-Time Home Buyers
A new $17,500 grant program in 2023 will help qualified first-time homebuyers purchase a home in Rhode Island.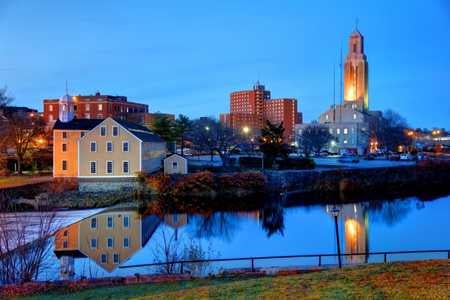 The program addresses significant financial barriers to homeownership amplified by rising housing costs throughout the state. The program is being funded with $30 million of the $250 million in federal American Rescue Plan Act (ARPA) State Fiscal recovery funds earmarked to address housing issues in Rhode Island.
There are no monthly payments, and the grant is immediately forgivable, making it easier for modest-income homebuyers to take the first step toward the American Dream.
RIHousing, created in 1973 by the General Assembly, is the program's administrator.
Who is Eligible for Rhode Island's Home-buying Grant?
• You must be a first-time home buyer purchasing a one-to-four-family home or condominium in Rhode Island. A Rhode Island first-time homebuyer is an applicant who has not owned a home as their primary residence in the past three years.
• You must have a minimum credit score of 660
• You must meet RIHousing's income limits [see below].
• You must complete a homebuyer education course, which is free and available online.
• You must qualify for and obtain a RIHousing-funded first mortgage through a participating lender or the RIHousing Loan Center. A RIHousing loan allows you to finance 100 percent of the purchase price of your home when Combined with down payment assistance.
• You must occupy the home as your primary residence.
First-time Home Buyer Income Limits
Rhode Island first-time home buyers must meet income guidelines to qualify for the $17,500 grant program.
• For households of one or two people, your household income must be less than $112,555.
• For households of three or more people, your household income must be less than $129,438.
The maximum purchase price through the RIHousing Loan Center is $546,752 for a one-to-four-family home or eligible condominium.
Homeownership Costs
While the new first-time homebuyer grant program is a significant boost for prospective home buyers who lack sufficient cash to overcome the down payment hurdle, it's critical to factor in all the costs of homeownership – not just the funds that buyers take to the closing. Expenses like property taxes, homeowner's insurance premiums, cost of repairs and maintenance, electric bills, fuel costs, condominium fees (if applicable), mortgage insurance (if applicable), and commuting costs must also be in a savvy homeowner's budget.
Home-buying Success Requires Expert Guidance
Buying a home is a significant investment, and it's essential to have someone knowledgeable on your side. A real estate buyer agent – particularly a loyal exclusive buyer agent – can help guide homebuyers through the purchasing process and make sure they're making the best decision for their needs. These consumer advocates have extensive home-buying and market knowledge and can help you find properties that fit your needs and budget. Exclusive buyer agents can negotiate on your behalf and ensure you get a fair deal.
Additionally, an exclusive buyer agent can assist with paperwork, inspections, and other aspects of the home-buying process, making it a much smoother and less stressful experience. Working with a loyal buyer agent is also beneficial because they have a fiduciary duty to their clients. This means they are legally obligated to act in the homebuyer's best interest and protect their confidentiality. This level of trust and commitment ensures homebuyers have a true advocate throughout the process and can make informed decisions based on the agent's advice and expertise. With an exclusive buyer agent, homebuyers can rest assured that they have someone looking out for their best interests and helping them make one of the most important decisions of their lives.