Tips for First-time Home Buyers
The following tips for first-time home buyers are not in any particular order, and this list is by no means meant to be exhaustive. It does provide an excellent starting point for home buyers and experienced Massachusetts, New Hampshire, and Rhode Island home buyers to learn more about purchasing real estate. The links in this article lead to more detailed information on specific home-buying tips.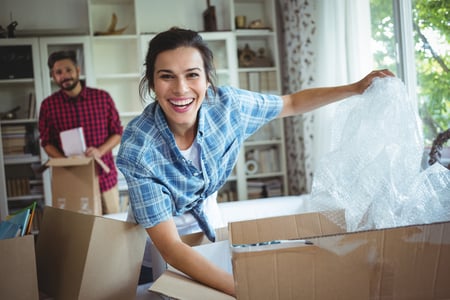 • Don't disclose confidential and material information about your needs, desires, or financial abilities to home sellers or seller agents. A seller's agent – often referred to as a listing agent – is required by law to act in the seller's best interest. They must disclose anything known about you that would affect the seller's decision-making, including price negotiations. Only your real estate buyer agent is obligated to work on your behalf and keep your personal information confidential.
• Consider your entire financial situation when you plan to buy a home. If necessary, consulting a financial planner or tax advisor could help you get your financial picture in focus. Don't just look at the loan's principal and interest. Consider additional costs to owning a home, such as the taxes, utilities, and budget for required maintenance.
• Comparing the annual percentage rate (APR) is an excellent way to compare loans offered by different lenders. The APR discloses the entire cost of the loan, not just the stated interest rate. Take the time to shop for a low-interest rate with competitive closing costs. Also, seek out referrals for competent, experienced mortgage professionals who will close the loan on time and under the terms promised. A lender that cannot meet your mortgage contingency deadline will put your deposit at risk.
• Buyers Brokers Only, LLC, a real estate firm, has a comprehensive "Mortgage Resource Center" and a page dedicated to the latest first-time homebuyer loan programs, including low down payment, no mortgage insurance loans, down payment assistance, and down payment grant programs.
• When looking at properties, consider your wants and needs, such as whether the lot, neighborhood, layout, size (bedrooms, bathrooms, square footage), commute, and school system work for you. Also, don't ignore potential big-ticket items, such as the age and condition of the heating system, windows, siding, and roof. They likely won't stand out like an outdated kitchen or bathroom.
When you're evaluating properties, the following are some things to consider.
A. There's no universally-recognized "right way" to calculate square footage. You should not assume that square footage has been calculated correctly or how you would have calculated it.
B. If there are any specific zoning requirements or property use restrictions or allowances that are important to you, verify them yourself before submitting an offer.
C. You can check the Massachusetts sex offender registry here.
D. You can check to see if a home in Massachusetts has been tested for lead paint by clicking here.
E. It's good to verify that the property is not in a flood zone or requires flood insurance. You can access the Federal Emergency Management Agency's (commonly referred to as FEMA) mapping site here.
F. You'll want to review any restrictive or protective covenants or easements in the deed or Homeowner's Association rules and regulations.
G. If you're looking at a condominium, ascertain if there are any outstanding or upcoming special assessments.
• It's wise to attend your home inspection. A good home inspector will highlight existing issues and potential problems with a property and how to care for it during your ownership properly. If you did not have a home inspection before purchase, do a home inspection after you close. It will enable you to create a to-do list for maintaining and improving the home.
• Since May 2001, home inspectors must be licensed in Massachusetts. It would be best if you chose a home inspector who is a member of the American Society of Home Inspectors (ASHI). Home Inspectors must carry a minimum of $250,000 in liability insurance in Massachusetts. Consumers can seek compensation if they endure losses from an inspector's error or omission.
• Massachusetts prohibits the listing agent from recommending a specific home inspector to a homebuyer; however, a buyer agent can recommend home inspectors. Real estate buyer agents must provide homebuyers with the Commonwealth of Massachusetts' Home Inspectors Fact Sheet.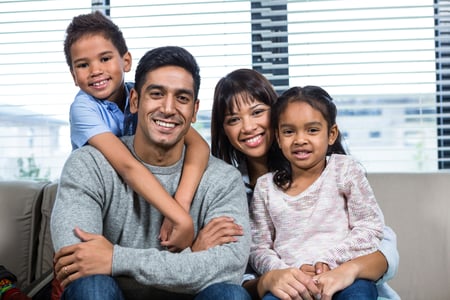 • Don't confuse the home inspector and the real estate appraiser. The home buyer hires the home inspector to conduct a general home inspection or a more specific inspection for environmental issues, such as lead-based paint, radon, asbestos, or mold. The lender hires the appraiser to verify that the purchase price is the current fair market value for the homebuyer's loan to qualify. Home inspectors are not required to inspect certain aspects of the property.
• Mortgage companies and appraisers protect and promote their own interests, not necessarily your interests. Be sure to ask how much your loan will cost per month and discuss closing costs in detail. Also, be aware that your appraisal does not ensure you're getting a good deal on your home. An exclusive buyer agent will perform a comparative market analysis for you before making an offer.
• Homebuyers should not assume a property's assessed value is a fair indication of the current market value. A property tax assessment and a property's actual fair market value are typically very different.
• Unlike many states (including New Hampshire and Rhode Island), Massachusetts does not require a seller to provide a written property disclosure. If you have any questions about a property, have your buyer agent ask the listing agent or the seller.
• When a home uses oil or propane for heating, homebuyers likely will need to reimburse the seller for the prorated value of the fuel at the time of closing.
• Ask the seller when the last time they hired a chimney sweep to clean the chimneys and fireplaces. If they haven't used the fireplace, it may be full of soot. The chimney or exhaust pipe for a heating stove (wood, coal, propane, or natural gas) also needs cleaning. You should check with the municipality to see whether there is a permit for an existing heating stove. If not, it could be a problem filing an insurance claim down the road for damage caused by a non-permitted heating unit.
• An annual furnace or boiler cleaning and "tune-up" will extend the life of the HVAC system and make it run more efficiently, thus saving energy and money.
• Besides a lender title insurance policy, which the lender will require the new homeowner to purchase, the new homeowner may buy an owner's title insurance policy. The policy will protect the new owner against anyone making future title claims against the property. Download our title insurance brochure in PDF format.
• Before closing, you'll need a homeowner's insurance policy. Buyers Brokers Only has a page with tips for purchasing homeowner's insurance (sometimes referred to as hazard insurance). If you buy a condominium, you will need a condo insurance policy (known as an HO6). Check the condo master insurance policy to see what areas of your condo unit are covered and where there are gaps.
• Never assume the seller will make minor repairs or replacements to the home before closing. It's best to ask your buyer agent to include in the offer to purchase any work you want the seller to complete before closing. It is imperative that a licensed attorney reviews and negotiates the purchase and sale agreement and adds provisions that protect the home buyer's interests.
• A final walk-through is critical. You'll want to make a last check that all systems are in working order. The property should be in broom-swept condition. Also, all agreed-upon requirements for repair or replacement contained in the purchase and sale agreement should be satisfied.
• Any deficiencies found in the walk-through should be discussed and resolved at the closing. Funds may need to be held in escrow with the settlement attorney to ensure that the seller satisfactorily resolves walk-through issues after the closing.
• If the house has automatic garage door openers, ensure that the controls are turned over to you at closing or left somewhere in the house where you can find them.
• Request that the sellers leave operating manuals for all appliances; the furnace or boiler; the water heater or storage tank; and other systems. You should consider asking the seller to bring manuals to the closing if available.
• Massachusetts homebuyers should file a Declaration of Homestead at or after the closing. Before hiring an attorney, ask if the attorney charges a fee to draft the homestead deed. The Registry of Deeds charges $35 for recording as of April 11, 2022.
• Following the closing, replace or rekey the locks. Also, request a free home energy audit through MassSave.
• Please check out our legal tips for homebuyers.