Moving to Massachusetts? 12 Tips For Homebuyers
Greater Boston area relocation guide explains the home-buying process
Buying a home in another state can be quite time consuming and stressful without straight-forward and competent advice. While it may not be a homebuyer's first time purchasing a home, the process and laws differ from state to state, making the home-buying process feel brand new to even an experienced homebuyer purchasing real estate in a new state. For example, in Massachusetts, unlike other states, homebuyers do not pay taxes, sometimes referred to as transfer taxes, when purchasing a home. This guide introduces homebuyers relocating to Massachusetts to various parts of the home-buying process by providing 12 tips for making a homebuyer more informed and comfortable with purchasing real estate in the Greater Boston area and statewide.
I. Massachusetts Deeds
In Massachusetts there are three types of deeds that are used for the purposes of real estate transactions: warranty deeds, quitclaim deeds and release deeds. Each type of deed offers varying levels of protection and guarantees against flaws in the title of the real estate being transferred. The vast majority of property in Massachusetts is transferred via a quitclaim deed. Homebuyers typically receive the same type of deed from a seller that the seller received when purchasing the property.
II. Real estate transactions require an attorney's involvement
Unlike many other states, Massachusetts requires an attorney be involved in all real estate transactions. According to the law, Massachusetts attorneys must be present for closings and take an active role in the transaction both before and after the closing. Typically, both buyers and sellers are represented by attorneys while drafting and negotiating the Purchase and Sale Agreement. Attorneys are also responsible for analyzing titles and rendering an opinion that it is clear and marketable. The drafting of the deed also falls under an attorney's profession. Massachusetts is not a title state, and non-lawyer title companies are prohibited from handling real estate closings. It is customary for the real estate brokerage representing the sellers to hold the home buyer's deposits in escrow until closing.
III. Choosing the right real estate professional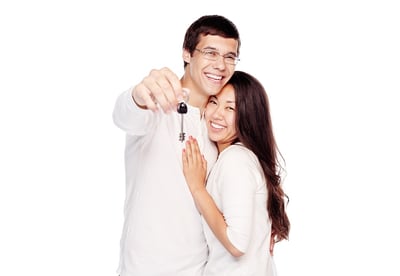 Assistance from a real estate professional is especially crucial when a home buyer is looking to purchase a home in a state he or she is new to. Finding the appropriate real estate professional that meets your needs can be easier said than done. It is important for buyers to understand that not all real estate agents are the same or 100 percent loyal to home buyers. In Massachusetts there are two types of buyer agents, exclusive and designated. Exclusive buyer agents only represent the buyer and never list any properties for sale. Designated buyer agents work at real estate firms that represent both sellers and buyers. In Massachusetts dual agency also is allowed. When a real estate broker represents both the seller and buyer in the same real estate transaction it is called dual agency. It is required that the broker provide a full disclosure and written informed consent of the dual agency to both the buyer and the seller. A dual agent is also required to maintain confidentiality of both buyer and seller, but there is an obvious conflict of interest.
IV. Education
Massachusetts is home to some of the finest public, private and charter primary and secondary schools in the country. According to a 2014 Education Week Research Center study, the Bay State's K-12 public schools ranked first in the country for academic success. A 2016 WalletHub analysis comparing public schools in all 50 states and the District of Columbia also ranked Massachusetts number one. The Massachusetts Comprehensive System (MCAS) is the Commonwealth's statewide standards-based assessment program and tests all public school students. The state also uses additional standardized testing. It measures performance based on the Massachusetts Curriculum Framework learning standards and reports on the performance of individual students, schools, and districts. The latest standardized testing results can be found on the state's Web site. Private School Review is a resource to find private and religious schools in Massachusetts. The Pioneer Institute for Public Policy Research provides Massachusetts school district reports and rankings through MassReportCards.org.
V. Finding the right mortgage
For many homebuyers, the most difficult part of the home-buying process is finding the mortgage that best fits an individual's or individuals' financial circumstances. It is not as simple as going with a lender that gives the best rate. Massachusetts residents have several first-time homebuyer loan programs and other mortgage programs for low and moderate income home buyers. Many potential homebuyers are under the false impression that first-time homebuyer loan programs have income limits that prohibit most homebuyers from qualifying, but that isn't the case. The MassHousing and One Mortgage programs provide competitive, fixed interest rates and low down payment options for home buyers. As of August 2016, a borrower or borrowers could have income of around $128,000 per year and still qualify for a MassHousing Mortgage in several Greater Boston area counties. It is customary in Massachusetts for a homebuyer to provide a pre-approval letter along with an offer to purchase a home, so homebuyers will want to obtain a pre-approval before starting their home search.
VI. Research communities near new employment
After you have found the right real estate professional to meet your needs, start researching cities and towns they suggest for you. Finding the right town to live in is just as important as finding the right house. It may be helpful to think of Massachusetts as split into six different areas: City of Boston, North Shore, South Shore, Metro West, Western MA, and Cape Cod and the Islands. Each area offers its own unique living experience. There are towns spread throughout the North Shore, South Shore and Metro West where you can still find the perfect New England experience less than a 45-minute drive to downtown Boston.
As a general rule, the further you move away from the metropolitan area the lower the entry price for a home. As with all major urban areas, homes can vary widely in size, style and price, with some of the highest priced homes located in the surrounding suburbs of the North Shore, South Shore and Metro West. New construction is not as plentiful as in many other states, and homes that are 100 or more years old are not uncommon. New construction homes typically sell for a premium in the Boston area. The Massachusetts Home Buyer Guide blog has a wide variety of community guides and real estate market reports.
VII. Massachusetts does not require sellers to fill out disclosure form
In many states, sellers are required to provide buyers with a disclosure form providing them with certain knowledge and information about a property; e.g., age/condition of the roof, plumbing/HVAC, electrical, insulation, including last time the systems were serviced or inspected and disclose issues such as pests/wood-destroying-insects, mold, asbestos, radon, structural/foundation problems and water penetration in the basement. In Massachusetts, the law requires a seller (and the listing agent) to disclose to a buyer any known material latent defects, which are faults in the property/premises that are not openly obvious and/or discovereable through reasonable due diligence; however, there is no mandatory written property disclosure like in other states. There are commonly used property disclosure forms available and used by many offices, but a seller does not have to fill it out (even upon request), and they can also fill it out sparingly, leaving blank those items that they do not want to disclosure. One mandatory disclosure in Massachusetts does include the obligation to reveal whether there is a septic tank on the property. In addition, for homes built before 1978, a lead paint disclosure is required. In order to determine a property's physical condition, it is up to the homebuyer to ask the right questions and get a home inspection. An exclusive buyer agent can help a homebuyer with performing due diligence on a property.
VIII. Home Inspection
A home inspection is a critical step in the home-purchasing process. It is in a homebuyer's best interest to never waive his or her right to a home inspection. A standard home inspection is a visual examination of the physical structure and major interior systems of a residential
building consisting of one to four dwelling units. Heating and cooling costs are among the top concerns of homebuyers. The typical home inspection will cover the condition of the home's heating system; central air conditioning system (temperature permitting); interior plumbing and electrical systems; the roof, attic and visible insulation; walls, ceilings, floors, windows and doors; the foundation, basement and structural components. Besides checking the above, good home inspectors will explain how these systems work and how you should maintain such systems during your ownership. Massachusetts home inspectors are regulated and licensed by the state, and certain aspects of the property may be excluded from the inspection. For example, a home inspector is not required to determine the condition of a swimming pool and they will not discuss the cost to replace or repair defective items found during the inspection. It is worth noting that a home inspection is not to be confused with an appraisal, a building code inspection, a guarantee of any kind, and/or an insurance policy on the condition of the property. The cost of a home inspection will vary by inspector and type and size of the home, but Massachusetts homebuyers typically pay between $500 and $900 for a home inspection.
IX. Massachusetts homebuyers do not pay a property transfer tax
In Massachusetts, home buyers do not pay taxes on the purchase of real estate. Sellers do pay what is referred to as a tax stamp at the time of closing. Most Massachusetts counties charge $4.56 per $1,000 of the purchase price on the deed. The tax is paid at the Registry of Deeds, and the deed cannot be recorded until the registry confirms the receipt of the tax stamp payment.
In Barnstable County (Cape Cod) sellers pay $6.20 per $1,000 of the purchase price on the deed. Homebuyers in Dukes (Martha's Vineyard) and Nantucket (Nantucket) counties should be aware they will have to pay an additional 2 percent of the home sale price for land preservation. Those funds are paid to the local land bank commission to support the acquisition of open space in the area for use by the public.
X. Property tax
Massachusetts real estate owners pay property tax. It is generally based on the value of the home itself, as well as the land it resides on. In each city or town, the board of assessors assess property taxes on real estate. The tax rate can vary year to year, and it is determined based on the spending of the town or city. If it spends less, taxes will most likely go down; and if it spends more, taxes will increase. Whatever the spending is, assessors recommend to the selectmen or the city council to set a certain tax rate to be implemented for the year. In Massachusetts, cities and towns issue tax bills on a quarterly basis, taxes are due the first day of the middle month; i.e., February 1st, May 1st, August 1st and November 1st. Property taxes help to fund many aspects of a city and town, including public education, transportation, libraries, parks and recreation, and emergency services. The Commonwealth of Massachusetts, which has both an income and sales tax, provides municipalities with what is referred to as local aid to fund public education and other services.
XI. Proposition 2 ½
In Massachusetts, Proposition 2½ sets limits on real estate and personal property taxes. As stated above, tax rates for real property and personal property vary from city and town. Proposition 2½ sets two different real estate taxation limits in Massachusetts: Taxing Ceiling and Increase Limit. A municipality cannot collect more than 2.5 percent ($25 of every $1,000) of the assessed value of all real estate and personal property in the community. The real estate and personal property being taxed is based on the property's fair market value. A municipality may only increase its total property tax levy by 2.5 percent each fiscal year. Registered voters in a city or town may vote to override Proposition 2½ limits.
XII. Transportation: Rail or Road
The Greater Boston Area has one of the most sophisticated and expansive public transportation systems in the country. Typically, the farther away from the city a person lives the more likely they are to drive to work, but the commuter rail extends from Boston to several locations about one hour away, traveling through many cities and towns. Those who live in and around Boston, often take public transportation. While driving may seem more convenient and comfortable, public transportation is typically faster and cheaper.
There are three public transportation systems in Massachusetts. The Massachusetts Bay Transportation Authority (MBTA) Commuter Rail covers the Greater Boston area. It arrives and departs from two main hubs, North Station and South Station. From both stations, commuters have access to Amtrak, local buses, and subway lines. Its farthest stops include Newburyport and Worcester in Massachusetts and Kingstown, Rhode Island. The MBTA subway, commonly known as the 'T' by locals, consists of five color-coded lines that serve many Boston neighborhoods plus sections of Cambridge, Revere, Malden, Brookline, Newton, Milton, and Quincy. Boston also has an extensive bus system that reaches certain parts of Boston and surrounding communities the subway does not touch.