How Can Homebuyers Avoid Dual Agency in Massachusetts?
Dual agents are allowed in Massachusetts despite the obvious conflicts of interest
The National Association of Realtors released a survey in January 2016 that indicated 91 percent of Massachusetts homebuyers used a real estate agent during the home-buying process. Most informed homebuyers understand the importance of working with a competent real estate professional from home search through closing, but many don't understand the potential conflicts of interest that might arise during the process.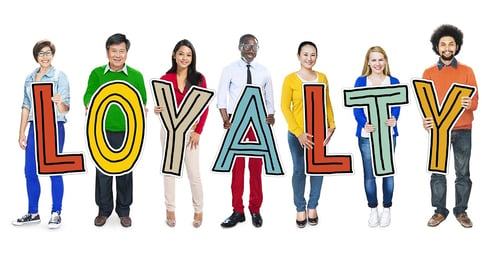 Their agent, working as a buyer's agent, has to make a decision about whom they are working for and where their loyalties will lie when providing buyer representation. When a real estate agent works with a client in Massachusetts, they traditionally owe their client the following fiduciary duties, often broken down with the acronym OLDCAR:
(1) Obedience: a real estate agent must carry out all lawful instructions of his or her client
(2) Loyalty: a real estate agent must act in the best interest of his/her client
(3) Disclosure: a real estate agent must disclose all information relevant to his or her client
(4) Confidentiality: a real estate agent must keep confidential all information obtained during his/her representation of the client. The duty of confidently is forever; it survives termination of the agency relationship. Note that the duty of confidentially does not supersede an agent's other duties, such as the duty of honesty, the duty to obey Fair Housing laws, and/or the duty to disclose known defects or hazardous property conditions.
(5) Accountability: a real estate agent must protect and account for all money, documents, or other personal property given to him or her by the client
(6) Reasonable care and Due Diligence: a real estate agent must perform his or her services competently within the scope of license requirements and to the industry standard for reasonable due care
A real estate agent's fiduciary duty is designed to ensure that your agent puts your interests above all others, including your agent's own interests. Problems arise when a real estate agent's fiduciary duties to one client conflict with the fiduciary duties owed to another client.
Conflicts working with other homebuyers
A real estate agent working with multiple homebuyer clients will have a conflict of interest when two or more clients are interested in the same property at the same time. It's ethically impossible to give advice on negotiation strategy to two competing clients when the terms, conditions and circumstances of their offers are inevitably going to be conflicting and in opposition with one another; therefore, the duties of loyalty and disclosure (discussed above) are going to be compromised in this situation.
Even an exclusive buyer agent cannot avoid this potential conflict. A buyer should ask their buyer agent – traditional agent, designated buyer agent or exclusive buyer agent – what their company policy is for handling this type of conflict if and when it arises.
Conflicts working with Sellers – dual agency
The much more common and potentially more significant conflict of interest that arises with traditional (and designated) real estate brokerages is dual agency. Dual agency occurs when a real estate agent is representing both the buyer and the seller in the same transaction. According to the Massachusetts Board of Registration of Real Estate Brokers and Salespeople, which regulates and licenses Massachusetts real estate agents, "a dual agent shall be neutral with regard to any conflicting interest of the seller or buyer. Consequently, a dual agent cannot satisfy fully the duties of loyalty, full disclosure, [and] obedience to… a seller or buyer."
It is clear to see how representing a seller and a buyer in the same transaction is a major conflict of interest. How can an agent simultaneously negotiate the highest price for their seller and also the lowest price and best terms for their buyer client? Will the agent recommend the best and most thorough home inspector, if they know that inspector is more likely to discover defects, which will negatively impact their seller? What about advising the buyer to test for lead paint or radon, or to talk to their attorney about thoroughly reviewing condominium and homeowner association documents, or to contact the police department to check on crime statistics or the sex offender register? Throughout the transaction, an agent representing both the buyer and seller will often have to make a choice: further their seller client's interest or advocate for their buyer client. It is really unfair to both parties, each of whom deserves their real estate agent's full loyalty and additional fiduciary duties.
What if there are issues with the property that the seller tells their agent (before or after becoming a dual agent) but are not necessarily mandatory disclosures; e.g., the neighbors are really noisy; in the summer, you can smell the horse farm three blocks away; behind the trees are high tension power lines? Not only is the agent not obligated to disclose these factors to their homebuyer client, but they are actually forbidden because that would breach their duty of confidentiality to their seller client.
Is Dual Agency Allowed?
Many states have recognized that eliminating the fiduciary duties of loyalty (requiring a real estate agent to act in the best of interest of their client) and disclosure (requiring a real estate agent to disclose all relevant information to their client) is not in the client's best interest and have outlawed dual agency from real estate brokerage. Others only allow a modified version of dual agency, allowing it for managing brokers, but not the actual agent dealing with the buyer and seller. In nearly every state the law allows a way for one real estate company to earn both sides of the commission.
Massachusetts, New Hampshire, and Rhode Island all allow a form dual agency. In order to work as a dual agent, the agent must provide a separate dual agency disclosure, and the client must consent in writing to dual agency.
In order to avoid having to disclose dual agency conflicts and obtain written consent, many states, including Massachusetts, New Hampshire, and Rhode Island, allow real estate companies to "designate" a real estate agent at the brokerage to represent the seller and a different real estate agent at the same company to represent a potential homebuyer in the same transaction.
A homebuyer must consent to designated buyer agency. The designated buyer agent does owe the home buyer loyalty, full disclosure, confidentiality, reasonable care, obedience to lawful instruction, and other duties; however, no other agents affiliated with the same real estate company will represent the buyer. In fact, the other agents will not owe the buyer loyalty, full disclosure, confidentiality, or the other fiduciary duties mentioned above.
How to Avoid Dual Agency
If you want undivided loyalty and a real estate buyer agent that will always keep your best interests first and foremost, you should work with an exclusive buyer agent. Only an exclusive buyer agent, who works for a real estate company that doesn't list properties for sale or represent sellers, can guarantee that they will never practice dual agency or designated buyer agency. Only a brokerage that practices exclusive buyer ageny can guarantee it will provide the full range of fiduciary duties throughout your home search and home-buying process.