12 Condo Questions to Ask in NH
New Hampshire Condominium Buyers Should Ask a Number of Important Questions
Buying a condominium in New Hampshire can be a great home option depending on your situation, but there are many things to consider before deciding which condo or townhouse is a smart choice. Finding the right condominium requires home buyers to do their due diligence. The following are 12 questions to ask in order to make a well-informed decision and avoid potential pitfalls when purchasing a condo in the Granite State.
1. How much is the condo fee and what is covered?
The monthly condominium fee pays for the upkeep of the condominium complex. Condo fees – sometimes referred to as homeowners association (HOA) fees – can vary depending on the number of units, size of the units, type of management, the cost of maintenance and amenities provided. You can learn more about what the fees cover by obtaining an itemized disclosure, usually in the budget, from the condominium association. Complexes that have extensive amenities, such as swimming pools, tennis courts and elevators, are going to have more expensive monthly HOA fees. Whether or not a condo fee covers heat and hot water or whether the individual unit owner pays for heat and hot water will significantly impact a condo fee.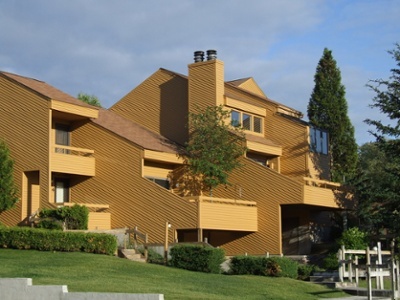 2. How is the association managed?
Self-run associations have lower fees and may work well for smaller condominiums; however, professional management is usually more thorough and efficient in maintaining larger complexes. See what you can find out about the management company either online or maybe by asking someone that lives in the complex. If the building is newly built, look into the developer's reputation. It is not unusual for the developer to retain control of the HOA and manage the development until a certain number of units are sold or for a set number of years.
3. What's being discussed at association board meetings?
Request copies of the minutes of the condo association's board meetings to see what issues and concerns owners have recently discussed. By reviewing the minutes, you easily can discern whether there are problems with management, maintenance and/or residents. Looking over the minutes may also reveal any projects that are under way, including those that the seller may not have mentioned and may require a special assessment (see more on special assessments below). Many complexes post notices in lobbies or near elevators. A notice urging residents to lock their car doors may indicate that there has been a number thefts from automobiles. A notice indicating that residents are not disposing of trash properly may be a result of a rodent problem. The management company may also email a newsletter to unit owners.
4. How much does the association have in reserves?
Condo associations have a capital reserve fund used for repairs, refurbishing, new additions to the building, and emergencies. As a rule of thumb, this fund should contain at least 10 percent of the annual revenue budget. In fact, some loan programs may require that an association have at least 10 percent in reserves in order for a home buyer's mortgage loan to be approved. You should look at the association's annual budget to see what is being spent each month, the current reserve fund, and if there's been a capital reserve study. A capital reserve study is much more likely at a very large complex.
5. Are there any special assessments coming up?
Before buying, it is important to check if there is an approaching special assessment. A special assessment is a fee for capital improvements, such as new roofs and driveway paving, each unit owner has to pay in addition to the monthly condominium fee. As long as they don't occur every year, special assessments can help keep the regular monthly maintenance fee low. Look at cash reserves over the last three years, if the budgets are available, and check if they show a decreasing trend. This means the reserve fund is not adequate and a special assessment may be necessary to keep the condo association in the black.
6. Are there any lawsuits against the condo complex?
You should make sure there are no pending lawsuits that can cost you money: attorneys' fees are taken out of the condominium's budget, which could result in a special assessment. Pending legal disputes between owners, developers, guests and/or with the condo association can also be a sign of a poorly run condominium. Most lenders will require a condominium association to fill out a condo questionnaire before making a loan to a potential home buyer. These questionnaires often ask about pending lawsuits involving the condominium association. Most lawsuits likely will be covered by the master insurance policy (see below). Many times lawyers representing the association will draft a letter regarding the legal action that the HOA can present to potential new unit owners and their lenders.
7. What's the delinquency rate?
A building's delinquency rate is the percentage of residents who are late paying their condominium association's dues. Many lenders will not approve mortgages for buildings with high delinquency rates. Under RSA 356-B:46 (which went into effect 01/01/2011), the condominium association has an automatic lien against unpaid condo fees and/or assessments. Once filed at the registry of deeds, that lien takes priority over any other type of lien with the exception of (1) real estate taxes, (2) liens/encumbrances recorded prior to the filing by the condominium association, (3) recorded first mortgages and (4) mechanics/materialmen's liens. Notwithstanding the previous sentence, New Hampshire provides some protection for condominium associations when a condominium unit is foreclosed. A properly filed lien against unpaid condominium fees and/or assessments will take priority over a first mortgage held by an institutional lender, but only for mortgages executed on or after January 1, 2011, and only for the six months preceding the filing of the lien. The burden falls on the condominium association to give notice to the institutional lender and to record a memorandum of lien at the registry of deeds. If a mortgage was recorded prior to January 1, 2011, a foreclosing lender would be responsible for only those condo fees and assessments after the date the condominium was foreclosed. An experienced real estate attorney should be consulted regarding the condominium association's rights and obligations.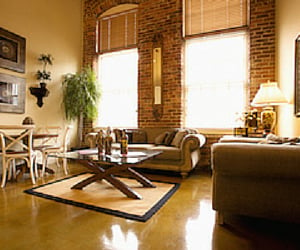 8. What does the master insurance policy cover?
Request a copy of the master insurance policy and be sure to read the fine print. The by-laws can be tricky, so review them with your real estate attorney, so you understand what you are responsible for and what the HOA is responsible for. For your own protection, you should buy an individual insurance policy to cover the interior and contents of your unit. The master policy likely will not cover damage to personal possessions and interior damage to your unit. An experienced insurance agent will review the master insurance policy and make recommendations for personal insurance for your individual unit.
9. How many of the units are owner occupied?
Lenders are more likely to finance a unit in a building with a high owner-occupancy rate. If most of the units are rentals, you may not be able to get a home loan from a lender or you may need a larger down payment. Absentee landlords may not be as interested as owner occupants in keeping the buildings and grounds well maintained, thus the lender concern with low owner occupnacy rates.
10. What are the condominium rules?
It's important to know the condominium rules, so you know what is expected and required after you purchase your unit. Are pets allowed? If so, are there restrictions? For example, maybe only cats are allowed or dogs less than a certain weight. Are there rules regarding storage areas and common areas? What about guest parking? Are there rules about renting your unit (see below)? Make sure to have your real estate attorney review these rules with you, along with the declaration of condominium.
11. What is the condominium rental policy?
Rental policies vary by condo association. Some condominium association rules do not allow units to be rented. Some rules require rental leases to be a minimum term, such as one year. Other associations limit the number of rentals, so if that limit already is met, you may not be able to rent your unit at that time. Sometimes rentals are allowed for owners who purchased before a certain date, but not for those unit owners who purchased after that date. Unit owners are responsible, if their tenants do not obey association rules or damage common areas.
12. Where do I park?
There are condo complexes that give unit owners one or two designated parking spaces, and others that operate on a "first-come, first-serve" basis for all residents. Many complexes also have separate parking designated for guests. If a parking space is "deeded," your attorney may want to make sure the parking space is referenced in the unit deed.
The list above may seen lengthy and complex, but working with an experienced exclusive buyer agent and real estate attorney will reduce stress and provide condo home buyers with the guidance needed to make an informed decision about buying a condominium.